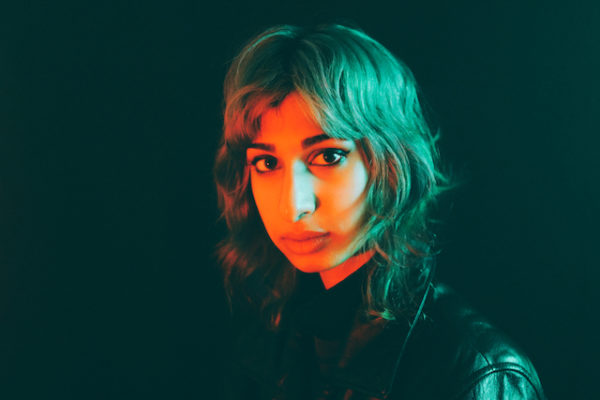 Monika Khot creates apocalyptic dirges combining modern classical explorations of electronic ambience with hardware-fueled industrial barrages under the name Nordra. The project has taken her across North America and Europe, performing in both the high-brow art world and in the underground rock trenches on tours with artists like SUMAC and Algiers. Her last album Pylon II is the soundtrack to a modern dance choreographed by Coleman Pester and, like her debut album, was released on the renowned experimental label, SIGE. The work was voted one of the top 20 albums of 2018 by the Wire Magazine, and it took first place in the December issue of the year in the "Best Noise and Industrial Album" category. You can directly support her by purchasing recordings at BandCamp or SoundCloud, or make donations via PayPal (magiczenmother@gmail.com).
Just over the hills, from the city
This work focuses on both the cacophonous and meditative, of creation with uninterrupted listening, and an allusion to unseen beauty, knowledge, and truth.
"Piped music lifts over choral hills and reaches for the center, the untouched side.
The sounds of the city's interaction travels over 3 elevated knolls, close by.
The highest peak of the 3 may unveil the source."
With the Chapel closed indefinitely due to the COVID-19 pandemic, the Wayward Music Series moves from the concert hall to the living room. In place of our usual ten monthly concerts, Nonsequitur is commissioning ten Seattle artists each month to create a series of streaming audio sessions of previously unreleased material.