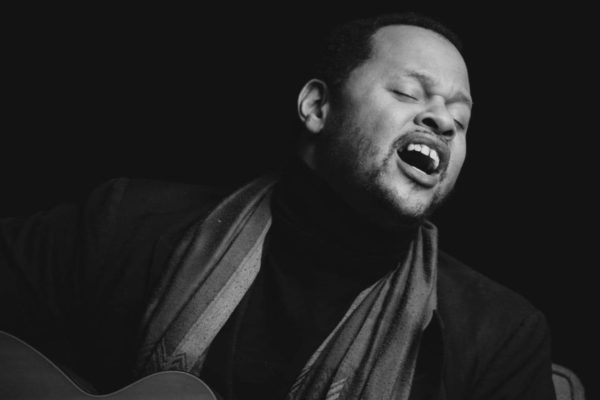 Evan Flory-Barnes merges his breadth of musical experiences to create an elegant, honest, approachable and magical sound. With deep influences in hip-hop's boom-bap, classical music's delicacies and rock 'n' roll's power, Flory-Barnes is a fire, centralized and for any to be made warm. His current Avant-Soul Pop music features a deep love of classic soul and experimental pop, featuring talents as a bassist, composer/arranger and singer-songwriter. His songs touch on the cultivation of hard won self-love, personal sovereignty and experience relationships as both a catalyst and crucible in the developing of one's soul and self. You can support him directly via Venmo: @Evan-Flory-Barnes, Cash App: $EvanFloryBarnes, or PayPal.
Greetings. Thank you for listening. For the past year and half I have been focusing on singing, writing songs and reconnecting with my first instrument, the bass guitar. It has been a deep joy to discover my singing voice and to dive deep into the bass guitar, while exploring the challenges of playing and singing simultaneously. I call this music Avant-Soul Pop, a merging of my love of classic soul and experimental pop. (Think Curtis Mayfield meets Björk.) On this performance, I emphasize the "avant" in Avant Soul-Pop, taking five of my songs and turning them into vehicles to explore and play within and outside the song.
1. (00:00) "Doe, Oh So Very Dear"
2. (06:13 ) "The Way Out"
3. (12:55) "Nah"
4. (20:47) "I'm Out"
5. (29:42) "Memory Lane"
With the Chapel closed indefinitely due to the COVID-19 pandemic, the Wayward Music Series moves from the concert hall to the living room. In place of our usual ten monthly concerts, Nonsequitur is commissioning ten Seattle artists each month to create a series of streaming audio sessions of previously unreleased material.