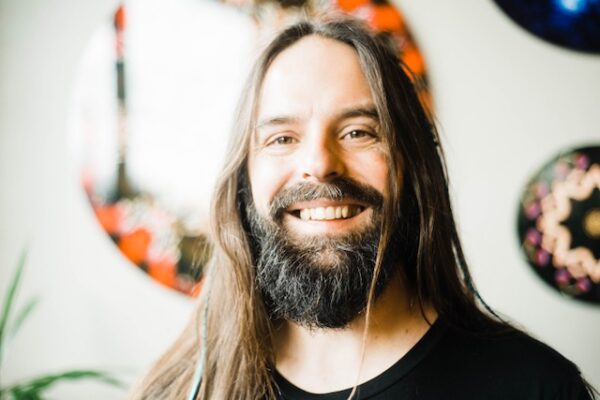 Stephen Fandrich has been a resident performing artist of Seattle for 35 years, and is strongly influenced by the music of Asia, particularly Russia, Tyva (Tuva) and Indonesia. Classical piano, jazz piano, prepared piano, gamelan, throat singing, just-intonation, tuning, instrument building, sound-based installation, composition, and improvisation are all current passions.
This performance is dedicated to Darrell Fandrich
(January 31, 1942 – August 12, 2019)
The piano has been prepared with bamboo chopsticks, but only the sharp keys.
The Water Way: Variations on Artii-Sayir, a folk melody of Central Tyva
The Ulugh-Khem region of Tyva, a coal basin located in the modern autonomous republic of Tyva is the first home of Artii-Sayir (the dry side of a riverbed), a folk melody learned by throat singers all over the world today. The melody in all of its simplicity is presented at the end of the piece, after playing first its source and tributaries. A long beautiful affinity to the rhythms, harmonics, melodies and stateliness of water was sown into my own musical character by this Tyvan treasure.
Improvisation
With the Chapel closed indefinitely due to the COVID-19 pandemic, the Wayward Music Series moves from the concert hall to the living room. In place of our usual ten monthly concerts, Nonsequitur is commissioning ten Seattle artists each month to create a series of streaming audio sessions of previously unreleased material.