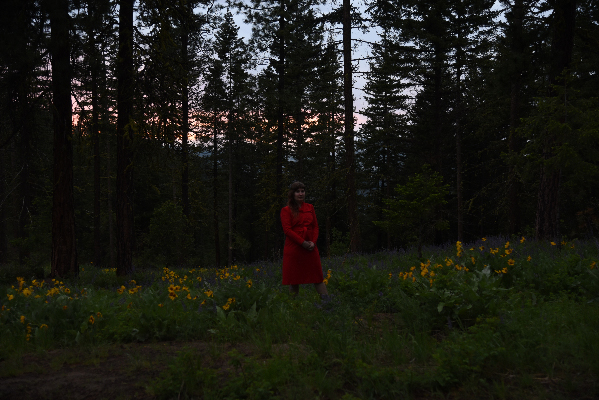 Blessed Blood is the project of Seattle vocalist Rachel LeBlanc. After years fronting experimental and punk projects, she desired an outlet that would showcase the ethereal side of her talents, discovering the utilization of hardware effects to process choral melodies. Lyrically, LeBlanc draws from dark wells of emotion, exploring topics like death on her self-titled first release. Her vocal phrasings have been described as "geometric" and "antediluvian spell-casting" with Tiny Mix Tapes declaring, "Blessed Blood is truly angelic work, which is why it is so frightening."
For her submission to the Wayward in Limbo series, Blessed Blood shares contemplations regarding the pursuit of Life's meaning, along with lamentations for dreams lost. Inspired by the common threads of traditional music around the world, strong vocal leads are processed with guitar pedals and electronic modules, creating textures and noise breaks between stark minimalism.
"I'm thrilled to be included in this esteemed roster, especially as my best performances have happened at the beloved Chapel Performance Space."
(00:00) Intention Setting
(04:52) speaking
(07:10) Folly, pt. 1
(08:37) Folly, pt. 2
(14:17) Folly, pt. 3
(24:00) speaking
(27:08) Nothing Knows Me
(29:00) Liquid Bodies
With the Chapel closed indefinitely due to the COVID-19 pandemic, the Wayward Music Series moves from the concert hall to the living room. In place of our usual ten monthly concerts, Nonsequitur is commissioning ten Seattle artists each month to create a series of streaming audio sessions of previously unreleased material.