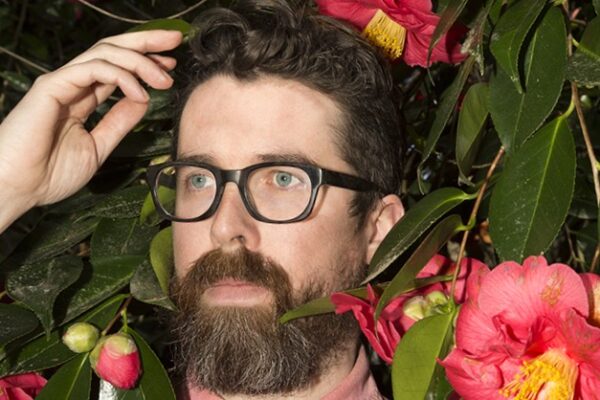 Nat Evans is a composer and artist based in Seattle. His work is regularly presented across the United States, and has also been presented in Europe, South America, Australia and China. Evans has received numerous commissions including The Henry, Odeon Quartet, San Francisco MOMA, Seattle Art Museum, The City of Tomorrow, Portland Cello Project, ALL RISE, The Box Is Empty, and the Indianapolis Museum of Art, among others. Works and events by Evans have been featured on WNYC's New Sounds and BBC3, as well as in LA Weekly, WIRED, The New York Times, VICE, Tiny Mix Tapes, The Believer and numerous other publications. His work has appeared at galleries such as Interstitial, SOIL, The Frye Art Museum, Greg Kucera, as well as Mediate Art Soundwave Biennial, Aqua Art Miami, NEPO 5k, and other festivals.
Still Just Sitting Out Back is born from having an unusually large amount of time to be still and just sit in meditation during the pandemic of 2020. I started to feel like my own breathing is a sort of tone resonating inside myself, but also a universal tone we are all experiencing, even if we aren't always aware of our own breath. Our own breathing is simply the manifestation of the universe, just as the universe is simply the manifestation of our breathing. Per Dogen, "green mountains are always walking."

Elise Blatchford – flute, Evan Smith – bass clarinet, Nat Evans – field recording, shruti box
With the Chapel closed indefinitely due to the COVID-19 pandemic, the Wayward Music Series moves from the concert hall to the living room. In place of our usual ten monthly concerts, Nonsequitur is commissioning ten Seattle artists each month to create a series of streaming audio sessions of previously unreleased material.