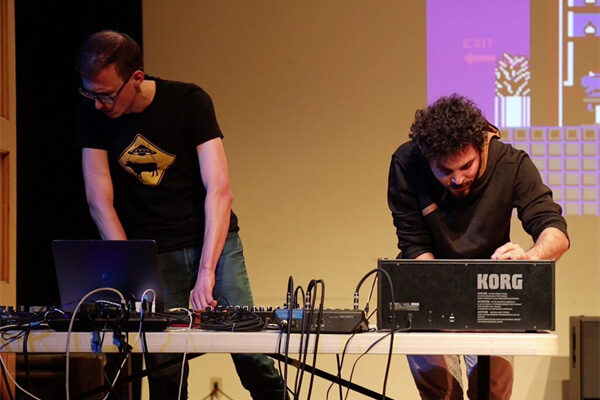 Bit Graves is an experimental electronic chamber duo that explores the shifting boundaries between the physical universe and the digital multiverse. Their music takes the form of dense drone landscapes which range in character from ambient to abrasive. By blending the coarse, unpredictable voltages of plain circuitry with the rigid, precise calculation of digital programming, they depict sonic worlds which are both organic and artificial.
We recorded this concert as a set of three duets for KORG MS-20 synthesizer and SuperCollider live processing. Each duet was constructed as an improvisation on the theme of opposing analog and digital forces. We use different digital models to deconstruct the synthesizer signal and piece it back together in real time, with unreliable and somewhat unpredictable results.
With the Chapel closed indefinitely due to the COVID-19 pandemic, the Wayward Music Series moves from the concert hall to the living room. In place of our usual ten monthly concerts, Nonsequitur is commissioning ten Seattle artists each month to create a series of streaming audio sessions of previously unreleased material.