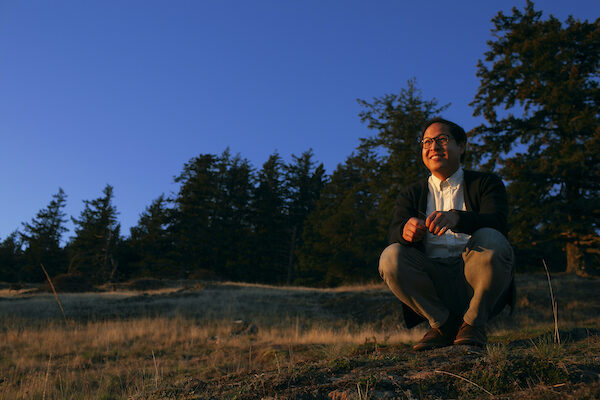 Christopher Icasiano is a Filipino-American percussionist and composer from Redmond, WA. Based now in Seattle, he has been performing and touring professionally for over 15 years. His specialization in free-improvisation and experimental music combined with his vast experience with pop and rock have made him a highly sought after collaborator in all genres of music. He co-founded the grassroots arts organization Table & Chairs, as well as the Racer Sessions, a weekly performance series and free-improvisation jam session. He is committed to anti-racist and anti-sexist organizing within Seattle's DIY and art communities in order to create more accessible and safer spaces.
Solo acoustic drums, sticks, cymbals, room, hands, fingers, nails, feet.
(Photo: Haley Freedlund)
With the Chapel closed indefinitely due to the COVID-19 pandemic, the Wayward Music Series moves from the concert hall to the living room. In place of our usual ten monthly concerts, Nonsequitur is commissioning ten Seattle artists each month to create a series of streaming audio sessions of previously unreleased material.