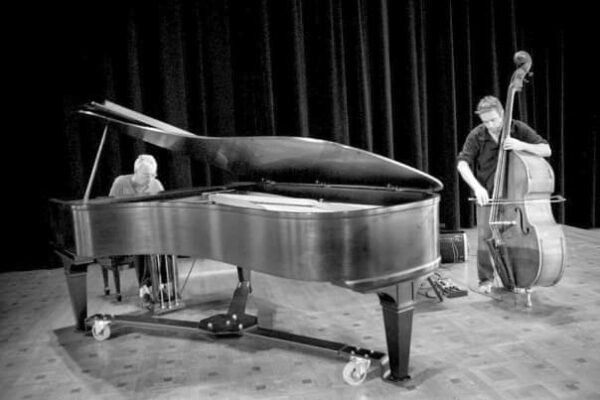 To honor the recent passing of composer Harold Budd, this special edition of Wayward in Limbo features a live recording of a very special concert by Harold and Seattle bassist Keith Lowe.
The performance took place at the Good Shepherd Center Chapel in Seattle on June 11, 2009, to celebrate the release of Harold's book of poetry, "Colorful Fortune." It was co-presented by Nonsequitur and publishers Heavenly Monkey Editions (Vancouver) and MoonLiner Books (Seattle). Thanks to Rob Angus for the beautiful recording, and to Keith Lowe for agreeing to share it with us.
And thank you, Harold, for gracing this world with your beautiful music. You are appreciated and missed.
With the Chapel closed indefinitely due to the COVID-19 pandemic, the Wayward Music Series moves from the concert hall to the living room. In place of our usual ten monthly concerts, Nonsequitur is commissioning ten Seattle artists each month to create a series of streaming audio sessions of previously unreleased material.