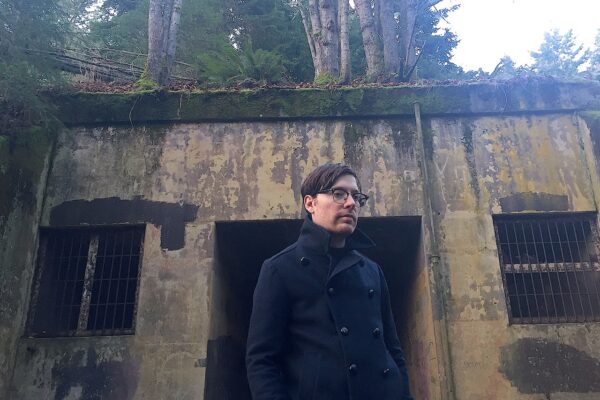 Josh Medina is an electroacoustic composer and performer from Seattle. His work reflects a variety of styles and genres, combining elements from electronic music, ambient, folk, free improvisation and drone. In 2014, he began playing as a duo with sound artist Paurl Walsh, releasing an EP shortly thereafter, followed by their subsequent LP Vault of Angels released via Debacle Records. Medina is also a member of shoegaze/dream rock outfit somesurprises.
Recently, and as a result of the loss of live music, Medina helped establish a collectively run label, OBSCURE & TERRIBLE, releasing his own music along with other local experimental musicians from the Seattle community. 2021 will see the release of his debut solo album Drifting Toward the Absolute from Eiderdown Records, a collection of ecstatic pre-pandemic cassette recordings for manipulated guitar and synthesizer.
For his contribution to the Wayward in Limbo series, Medina crafted a trio of long form ambient pieces utilizing field recordings, analog synth, guitar, electronics and tape. Through the power of repetition, Medina seeks to transform the listener's perception and create an intentional environment for contemplation. The result is a meditation on stasis, solitude, the Pacific Northwest bioregion and the past year spent largely at home.
With the Chapel closed indefinitely due to the COVID-19 pandemic, the Wayward Music Series moves from the concert hall to the living room. In place of our usual ten monthly concerts, Nonsequitur is commissioning ten Seattle artists each month to create a series of streaming audio sessions of previously unreleased material.