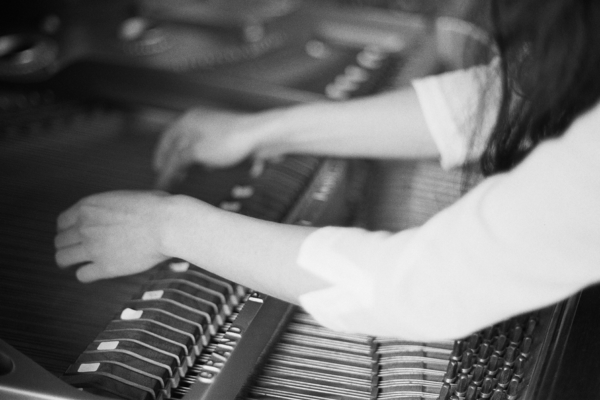 Tiffany Lin is a classically trained pianist and designer who has a love-procrastinate-hate-melancholy relationship with playing and performing music. Therefore, tiflin's scant time on the instrument is usually bookended by both angst and joy, lately inspired by the folklore of tactile skills, always an investigation in comfort. Let her know how you're feeling. 
Table of Contents:
(00:00) Wishing this was a familiar gospel tune which I could sing to.
(11:13) A small song guided by the mantra, this is an improvisation, here I am improvising.
(15:09) This is a rhythmic ear break.
(16:39) We Can Be Pretty, a love song for this Baldwin. I never owned a piano until 2020 – this damn thing is so expensive – yet (in a f-ing tragic year) the stars aligned and I have so much gratitude.
(photo: Tracy Cilona)
With the Chapel closed indefinitely due to the COVID-19 pandemic, the Wayward Music Series moves from the concert hall to the living room. In place of our usual ten monthly concerts, Nonsequitur is commissioning ten Seattle artists each month to create a series of streaming audio sessions of previously unreleased material.