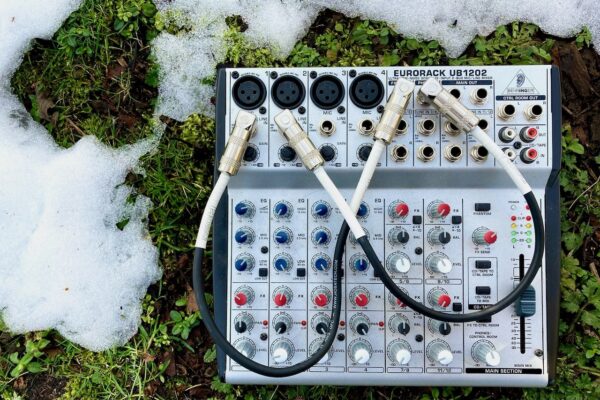 Amelia Coulter is an alto trombonist and experimental sound artist. She enjoys discovering new, messy, and uncomfortable embodiments for the trombone using alternative techniques, modifications, and integration with analog electronics. She has a bachelor of music from Cornish College of the Arts. She would like to acknowledge that these sounds were produced on the unceded traditional land of the first people of Seattle, the Duwamish People past and present, and to honor with gratitude the land itself and the Duwamish Tribe.
This recording is a live solo improvisation for alto trombone amplified via mixing board with two channels of feedback. Inspired by the dueling feedback loops of anxiety and depression, the goal is to embrace the closed loop system by plugging outputs back into inputs to become something more powerful.
With the Chapel closed indefinitely due to the COVID-19 pandemic, the Wayward Music Series moves from the concert hall to the living room. In place of our usual ten monthly concerts, Nonsequitur is commissioning ten Seattle artists each month to create a series of streaming audio sessions of previously unreleased material.