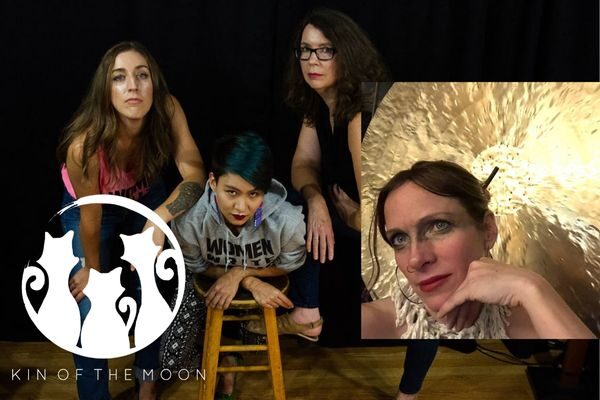 Kin of the Moon teams up with gong artist Stephanie Wood to present new works and psychedelic improvisations.
Kin of the Moon returns to the Chapel Performance Space to perform two works inspired by the natural world: delicate balance, an ode to the fragility of the ecosystem on the Galapagos Islands by Kaley Lane Eaton, and Ichneumonidae, a song cycle about insects by Heather Bentley. They're joined by gong/percussion artist Stephanie Wood for an exploration of the Ganzfeld concept in improvisation.
Kin of the Moon is composers Kaley Lane Eaton (voice, piano, electronics), Heather Bentley (viola, cello, violin), and Leanna Keith (flutes). The group explores sonic rituals, promotes cross-pollination of genres, emphasizes the communicative power of specific performance locales and celebrates the creativity that multiplies itself through the collaboration of performers and composers. The artists of Kin of the Moon devote their lives to reaching higher vibrational levels through sound creation.