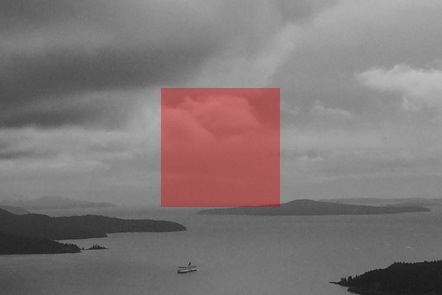 Loscil is the ambient/electronic project of Vancouver-based composer Scott Morgan. With Loscil, Morgan explores the marriage of electronic production and acoustic instrumentation to create "stark landscapes that are evocative, earthly, anything but abstract, and so much more than merely 'ambient'" (The Quietus, UK). Monument Builders is the eighth full-length Loscil release on Kranky. The album was composed during a period in which the life-and-death battles of close friends and family forced Morgan to examine his own feelings on mortality. In the course of that introspection, Morgan says he found himself "buoyed by a feeling of celebration and a stubborn sense of survival – an acknowledgement of what it means to be able to breathe and create amidst the clash of love and chaos." Ultimately, Morgan hopes the music on Monument Builders can offer listeners solace while leaving room for exploration and surprise.
Since a young age, Thomas Meluch (aka Benoît Pioulard) has been fascinated by natural sounds and the textures of decay. He played piano before his feet could reach the pedals and for more than a decade has sought to create a unique sonic environment influenced by pop song structures and the unpredictability of field recordings. An avid collector of instruments and analog devices, Meluch relies on guitar and voice as the bases for his body of work, which now includes six full-lengths for the beloved Kranky label (including 2015's "Sonnet") as well as collaborations with Rafael Anton Irisarri (aka The Sight Below) and Kyle Bobby Dunn.
Bardo:Basho composes primarily loop-based music designed to create a sense of stasis and a state of hypnosis in the listener. She combines field recordings and disorienting sound design with ethereal and often pretty melodies and harmonies using software synths and her own voice. Bardo:Basho's compositional structures often fall between long-form, slow-evolving compositions commonly found in free jazz, raga, and dance music traditions, and more immediate, rigidly structured changes commonly found in pop and classical music. Her music embraces the timbral qualities of new age, techno, art pop, drone, and software-based noise music. Her debut self-titled album was released in March of 2015. Thom is also the co-founder of Elevator, a production company in Seattle, WA that hosts an event series in addition to an annual winter festival called Corridor.